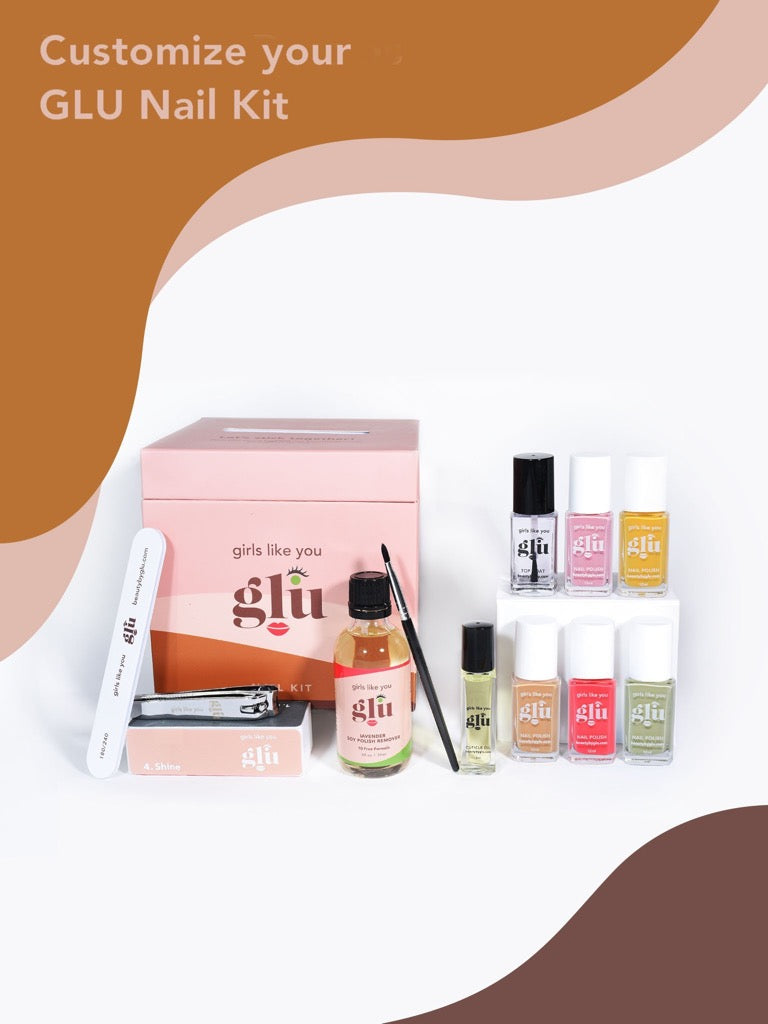 Mix it Up. Make It Your Own. 
We value community, inclusion, effective clean beauty...and of course, options! 

Choose from 1, 3, 5 vegan friendly colors along with everything you need for a perfect DIY manicure!

1, 3, or 5 10-free, vegan nail polish options  
LIKE GLASS Top coat 
Pomegranate cuticle oil (smells sweet and fights inflammation - thx pomegranate essential oils) 
Lavender soy polish remover (no acetone to ruin ur kitchen table)

Perfect mani tools  

And the best part…the box HOLDS YOUR PHONE! Use it like a tripod, FT ur mom, film a TikTok…you choose!

FREE Reusable cotton rounds with a 5-color kit purchase!